Marking pulleys is used to determine whether or not the pulleys are slipping on the motor or ball screw shafts. Drifting pulleys can be responsible for machine drift.
Step 1: Mark the pulleys in one of two ways:
NOTE: THERE IS A MARK ON BOTH THE PULLEY AND THE SHAFT INSIDE THE PULLEY.
NOTE: MARK BOTH PULLEYS IF PRESENT - THE MOTOR SIDE AND THE BALL SCREW SIDE. IF THERE IS ONLY A SHAFT COUPLING, MARK BOTH SIDES OF THE SHAFT COUPLING.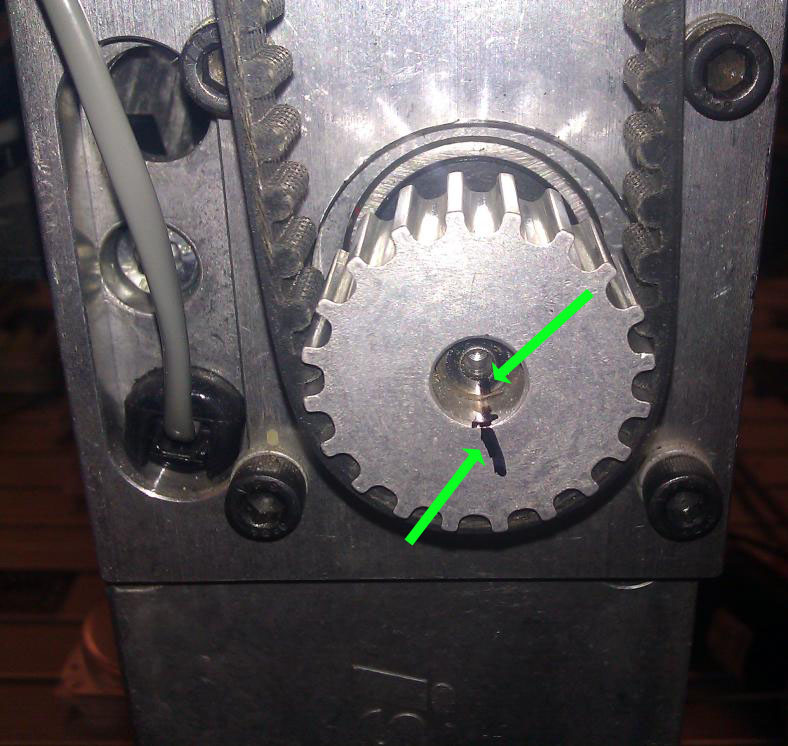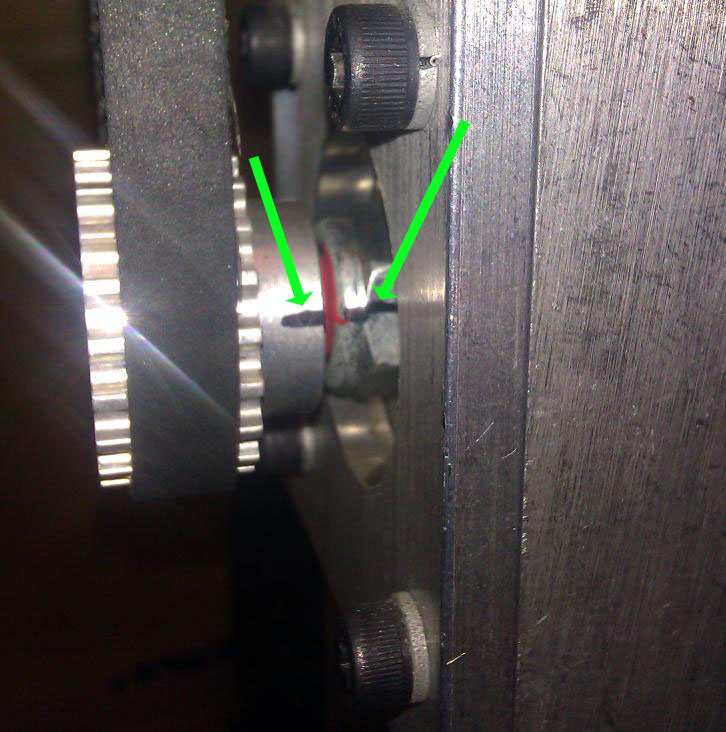 Step 2: Run the file or perform the operation that would cause the drift issue.
Step 3: Check the pulleys. If the lines no longer line up, the pulley has slipped. Remove, inspect, replace if necessary, and reassemble properly to prevent this from happening again.