This describes how to wire your vacuum connector to the front of your electronics box.
Connections to Mainboard LC / LP Controllers
On the controller mainboard, the contacts in the corner are divided into groups:
Fan
Inverter
Transformer
Power In
Power switch.
Within each area there is a "Black" and "White". Use either the "Inverter" Black and White OR the "Power In" Black and White. Do not use Power Switch, Fan, or Transformer connections.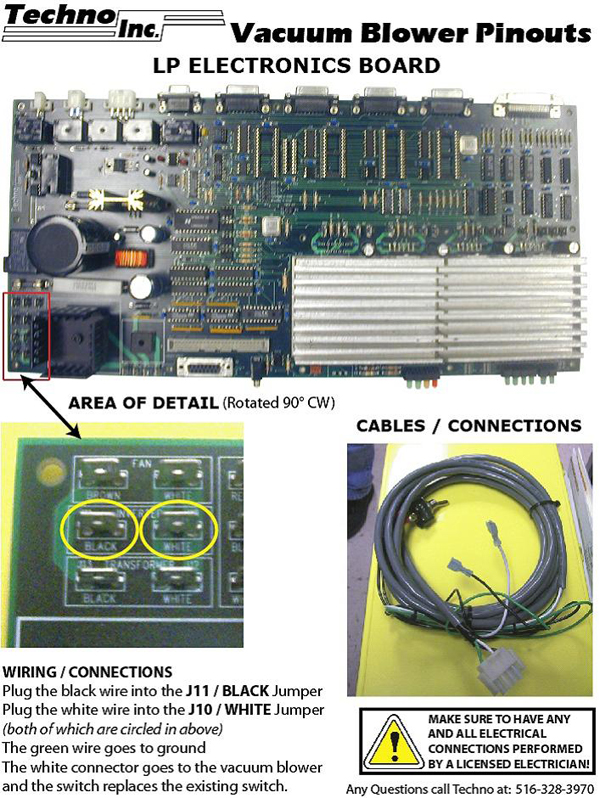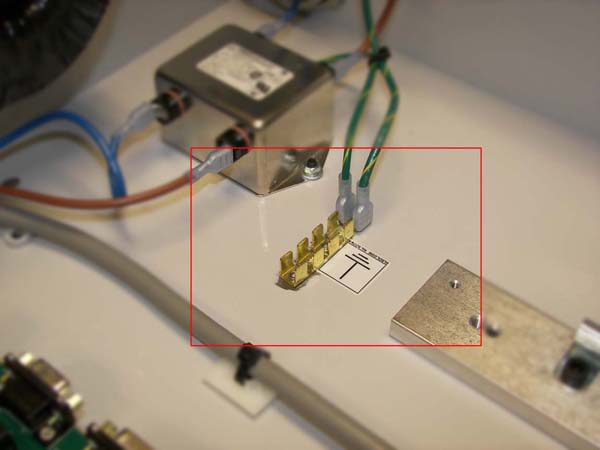 Green wire is ground, usually connects to a header fastened to the box itself
Connections to Mainboard LC Plus Controllers
On LC Plus Electronics, plug the BLACK wire into terminal J30 and the WHITE wire into J44 (see pictures for location on board)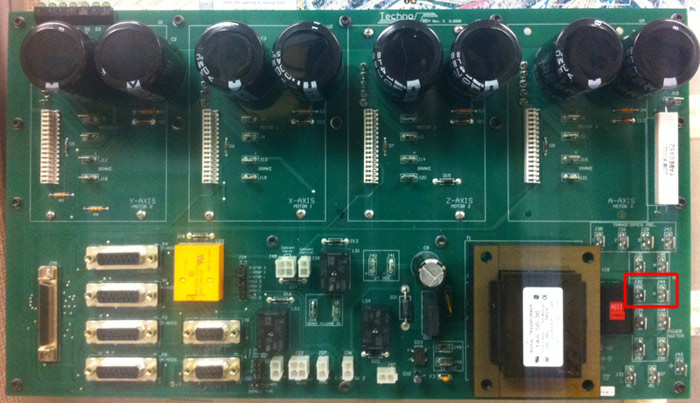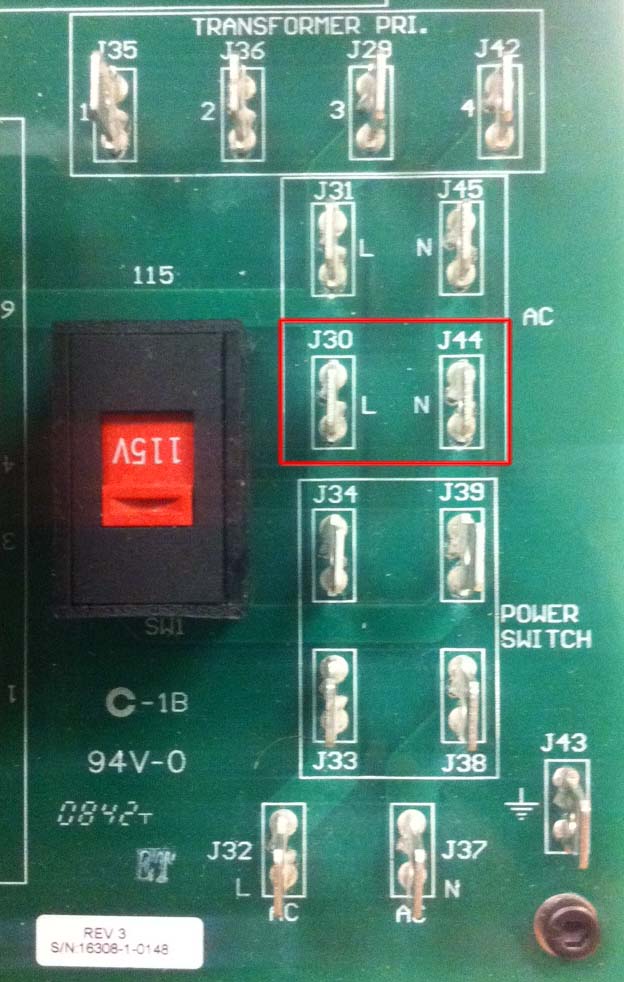 Inverter Setup
Single Phase Operation for Altivar 31 Inverter
bFR = 60 for 60 Hz (North American operation) or 50 for 50Hz (European operation)
nCr = Motor current from motor nameplate
nSP = Motor speed as indicated on motor nameplate
COS = Power factor as indicated on motor nameplate
tFr = 60 Hz
ACC = 3
dEC = 3
LSP = 59
HSP = 60
ItH = Current from motor nameplate
Auto tune by setting tun to yes in drC menu after all other programming is complete.