The LC Series of machines are light-duty, low cost machines. They can be bundled with a high speed set of electronics that can power through heavier cuts.
Standard LC Series Router
Standard Sizes: 48x96, 50x50, 59x120, 78x120
Low-speed electronics provide rapid speeds of around 250 inches per minute. High speed electronics allow rapid travels between 800 and 1200 inches per minute, and are marketed under the LC+ (LC Plus) name.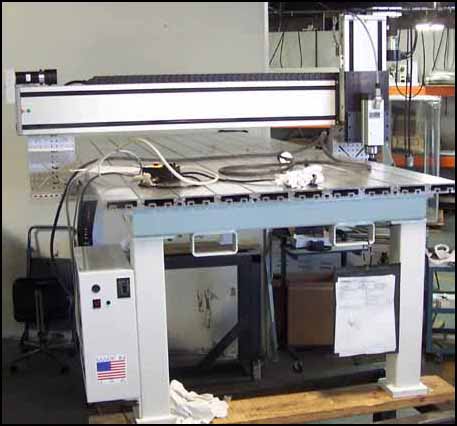 LC Plus (LC+) Router v1.2
The control box looks like the regular LC, but is mounted on the inside of the left leg.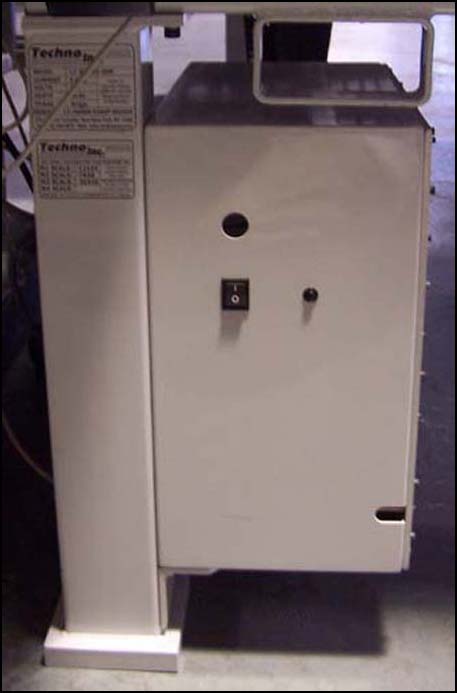 LC+ v1.1
Note the different control box in the lower right of this picture. This machine operates at speeds between 800 and 1200 IPM.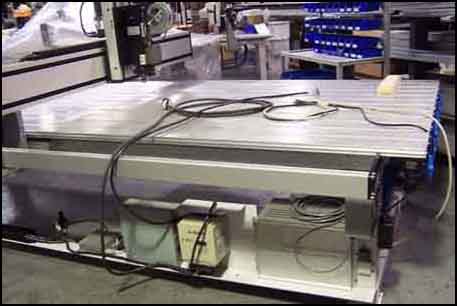 LCX Router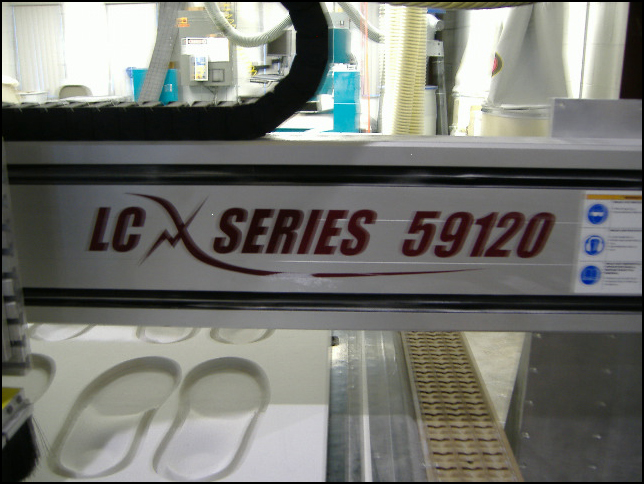 Maintenance and Setup
Standard LC Router Setup: LC Router Setup
LC Plus and LCX Router Setup: LC Plus and LCX Series Setup
LC/LCP/LCX Series Lubrication Instructions
LC Series ReIndication Instructions
LC Series Basic Reassembly Instructions
LC "X" Series Reassembly Instructions
LC Series 78120 Overseas Reassembly Instructions